Main content starts here, tab to start navigating
HEALTH AND SAFETY
Safety Guidelines for dining at JWF
"Our passion is to serve you and be your host.
My goal is that you feel safe and comfortable at Jones Wood Foundry and have a bloody good dining experience"
J. Hicks owner
It's a different dining experience, but together we can keep NY restaurants open.
Hygienic measures
The location:
As of Monday, Dec. 14th, indoor dining will not be possible.
But please notice that our HIDDEN WINTER GARDEN & FRONT TERRACE remain open for you.
All areas are sanitized in accordance to the NY State Health Department guidelines and on a regimented and consistent schedule along with daily deep cleans of all equipment, furniture and surfaces. All tables, chairs and menus are cleaned and disinfected between each seating.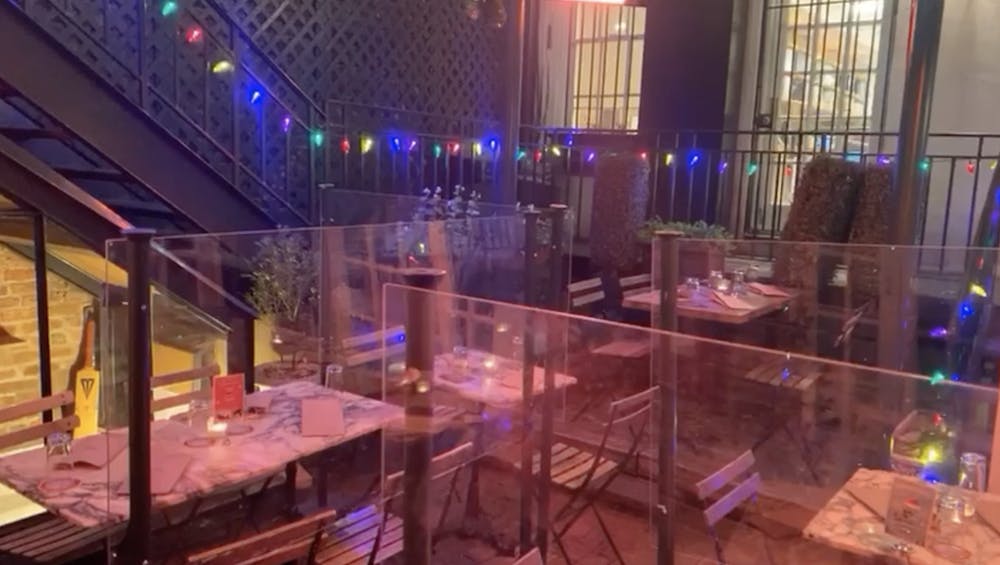 In order to ensure the health and safety of staff and guests there will be no available seating at the bar.
Ventilation: We have invested in an Air Filtration and Ventilation systems to keep the air clean and the virus away.
Air flow: Our hidden garden has now been turned into a covered Winter Garden. The sidewalk terrace has also been covered with a very high canopy.
The high canopy in both areas is to ensure maximum air flow so that the space will maintain germ free clean air.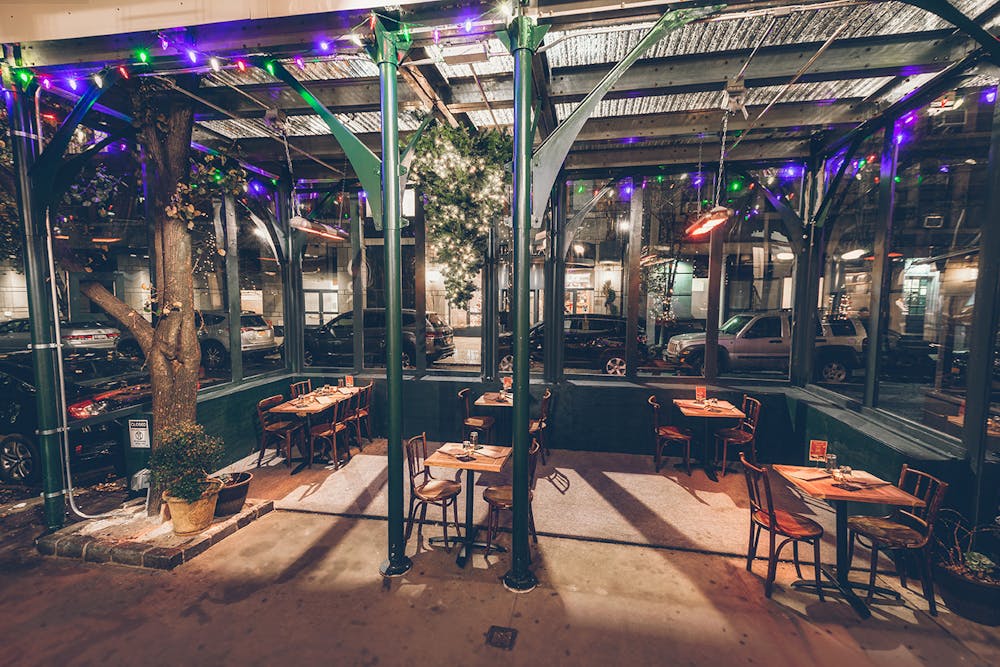 For your comfort both the winter garden and the front terrace are heated, so that you may enjoy your meal in a cozy, comfortable and safe environment at Jones Wood Foundry.
For you:
Upon arriving, your temperature will be taken, anyone with a temperature greater than 99.9F will not be allowed to enter the venue.
At the entrance we ask that 1 person of your party scans the QR code (big sign at the entrance) to provide contact information for contact tracing purposes.
Please wear a mask that covers both the mouth and nose.

The mask must be worn when entering and exiting our location as well as when you are heading to the "loo". You will not need to wear a face covering when you are seated at your table.

Have you seen our T-Shirts?



Make sure that whilst waiting for your table that social distancing protocol is practiced. Please be patient and allow guests to FIRST leave the building and a little more time than normal for our team to sanitize your table. Make use of the hand sanitizing station placed throughout the venue for both guests and staff to use as much as needed.
We have our physical menus, but if you feel more comfortable, we also offer no-touch, online menus. QR code available to scan with your phone at each table.
When you are ready to leave please let your server know so that we can monitor and control the flow of guests arriving and leaving.

For Us:
We are providing our team with appropriate masks (PPE) that are worn at all times by covering both the mouth and nose. Gloves have become already like a second skin and are changed regularly. Our employees have their temperatures taken upon arrival of their shift.
---
Pre-Ordering (Optional)
Please know that you can speed up your visit to Jones Wood Foundry
by pre ordering your food on the day of your reservation.
Simple and easy
Visit the menu here on the day of your reservation and then call the restaurant 212-249-2700 to let a member of our team take your food order.
You will just need to reference the name the reservation is under and the time. This will speed up the time you spend at JWF and reduce the amount of interaction you have with your server.
"JWF at Home" Catering
Jones Wood Foundry also offers you the option of a JWF experience in the comfort of your own home. Whether you are preparing a meal for your family or just yourself, you can enjoy a fully prepared, fresh out of the oven, JWF meal cooked by you. Schedule your contactless delivery here.
We look forward to welcoming you back inside soon and very much appreciate your support.

~ The JWF Team ~